Put your feet first!
At Advanced Foot Care, we believe in the importance of taking care of your feet.
We offer a wide range of bunionectomy options, from minimally invasive procedures to advanced reconstruction.  
Bunionectomy 
With a bunionectomy, our physicians will remove the enlarged bunion, which is rubbing and irritating the skin over it, and reposition the foot bones back into their natural alignment. The relieving pressure on the nearby nerves should reduce any pain that was caused by rubbing or pressure, leaving your feet much happier.
Save the discomfort
Bunions are painful and can lead to several other health problems if left untreated. They're also challenging to treat because they require invasive surgery or expensive medications. But Advanced Foot Care offers advanced bunionectomy that can be done without cutting into the skin or causing bursitis – our gentle procedure will remove painful bunions without using any stitches, leaving you feeling great after only 1-2 days!
No pain, no gain
If you're hesitant about taking care of a bunion, think about how much it's hurting you now. Advanced Foot Care offers fast recovery time for our patients who don't want to suffer for months or years before getting treatment.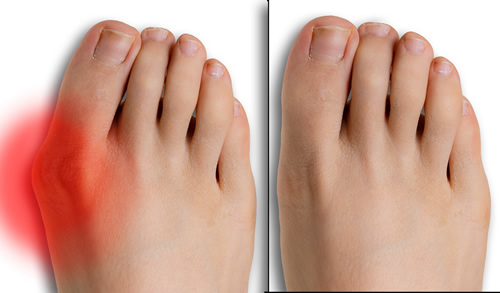 *Please do not submit any Protected Health Information (PHI).