David Ehrlich, DPM, FACFAS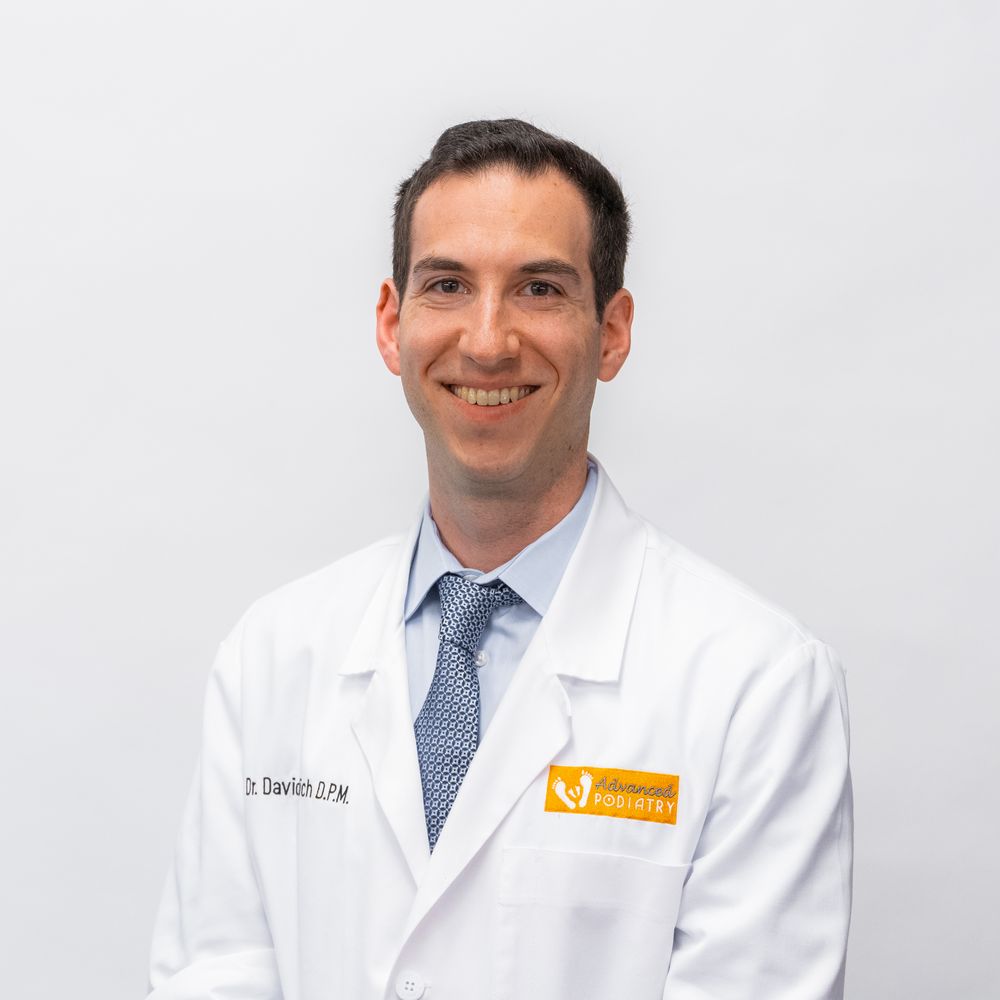 University of Wisconsin
New York College of Podiatric Medicine
Huntington Hospital

Plainview Hospital

North Queens Surgery Center

East Hills Surgery Center
Metropolitan Hospital / NYCPM
Board Qualified by the American Board of Foot & Ankle Surgery (ABFAS)
NY State Standard Ankle Surgery Privilege
English, Hebrew, & Spanish
Dr. David Ehrlich was drawn to podiatry because it afforded him the opportunity to care for patients' foot and ankle problems and improve their overall quality of life by enabling them to stay active.
Dr. Ehrlich completed his undergraduate studies at the University of Wisconsin and earned his medical degree at the New York College of Podiatric Medicine in 2017. He went on to complete a three year surgical residency at Metropolitan Hospital in New York City where he gained experience in forefoot, rearfoot and ankle surgery, trauma, diabetic limb salvage, arthroscopy, minimally invasive surgery, pediatrics and general podiatry. During his third and final year of residency, he was appointed as chief resident. In this role, he led routine academic seminars and surgical skills workshops, and worked closely with his peers and clinical advisors to improve patient care.
Dr. David Ehrlich is certified by the American College of Foot and Ankle Surgeons in surgical arthroscopy of the foot and ankle. He is board certified by the American Board of Foot & Ankle Surgeons, and he is licensed by the state of New York to perform reconstructive ankle surgery. Dr. Ehrlich is particularly passionate about minimally invasive surgery of the foot and ankle, and he has lectured and trained other surgeons in these modern, cutting-edge techniques. 
In his free time, Dr. Ehrlich enjoys spending time with his wife, Carly, his son Leo, and his daughter Emmy. He is a fitness enthusiast, enjoys running and skiing, and loves to cook. He understands how debilitating a foot or ankle injury can be and relishes the opportunity to allow his patients to remain active and healthy.