Flat and High Arched Feet
Flat and High Arched Feet
Suffering from Flat or High Arched Feet? 
Do you have painful, swollen, or inflamed feet? Do you have a hard time walking or standing for long periods? At Advanced Foot Care, we provide podiatric care to people who are dealing with these issues.
If you suffer from flat feet…
If your foot has seen better days, don't worry – we offer treatment options for flat feet! We can help you relieve symptoms like plantar fasciitis and heel pain. If you're having difficulty walking and standing on your toes, come talk to us about your options.
If you suffer from high arched feet…
Our specialists are experts in correcting high arched feet. This condition can lead to problems like heel pain and broken bones when left untreated. We offer corrective surgery for high arched feet and will let you walk tall again!
Ease your pain
Feet are exposed to different types of footwear, surfaces, and stress. Between the extensive use and lack of care, it's expected that they get tired and sore. But at Advanced Foot Care, we have a solution for you! Our Doctors have years of experience in taking care of flat feet, high arched feet, and those with both – no matter what type they are!
Specialized treatments for your needs
Whether it's arch support inserts or surgery to relieve plantar fasciitis (pain on the bottom of the feet), come to us for specialized treatment for your needs. We have tried-and-tested methods that have worked many times before – why not give it a try? You don't have to suffer from pain anymore!
Advanced Foot Care Can Help
Advanced Foot Care offers top-notch flat and high arched feet remedies that will get you walking and running again quickly. Our caring physicians have helped thousands of patients get back to doing what they love. We will diagnose and treat any foot and ankle-related issues you and your family may be experiencing.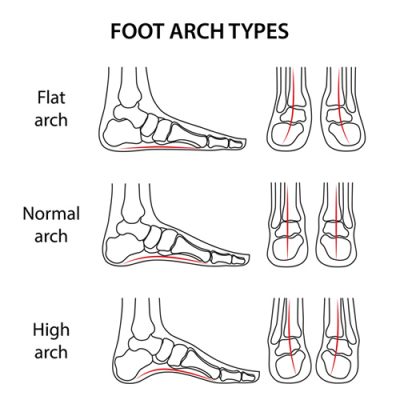 *Please do not submit any Protected Health Information (PHI).