Foot Doctors Serving Hempstead, NY
Foot Doctors Serving Hempstead, NY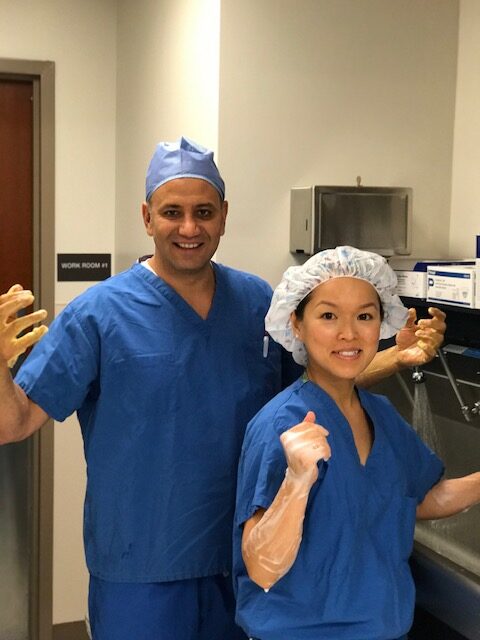 Welcome to Advanced Foot Care, your trusted podiatrist office serving Hempstead, NY, and the surrounding areas. Our team of experienced foot doctors is dedicated to providing top-quality podiatric care to our patients and helping them achieve healthy, pain-free feet and ankles.
We specialize in a wide range of podiatric conditions, from common issues like bunions and ingrown toenails to complex foot and ankle injuries. Our personalized treatment plans are tailored to each patient's individual needs, and we use state-of-the-art technology to diagnose and treat conditions effectively.
At our Hempstead podiatrist office, we offer a full range of podiatric services, including routine foot care, sports medicine, surgery, and more. We also provide custom orthotics and footwear to support your feet and improve your overall foot health.
Our goal is to create a welcoming and comfortable environment for our patients, where they can receive compassionate care and expert guidance for their foot and ankle concerns. We prioritize communication and education to ensure that our patients are informed and empowered to make the best decisions for their health.
If you're experiencing foot or ankle pain, don't wait to seek treatment. Contact Advanced Foot Care today to schedule an appointment with our skilled foot doctors and take the first step towards better foot health in Hempstead.
Among the services we provide in Hempstead are the following:
It is our pleasure to serve our patients as one of Hempstead's top-rated podiatry offices. Whatever your foot needs may be, you can always count on our exceptional foot care team to take care of them. Bunions, hammertoes, heel pain, plantar fasciitis, corns, calluses, ingrown toenails, fungal toenails, sports injuries, flat feet, high arched feet, neuromas, diabetic issues, gout, children's foot deformities, warts, in-toe gait, out-toe gait, pigeon toes, and many others are among the conditions we treat.
*Please do not submit any Protected Health Information (PHI).