Foot Doctors Serving Long Island City, NY
Foot Doctors Serving Long Island City, NY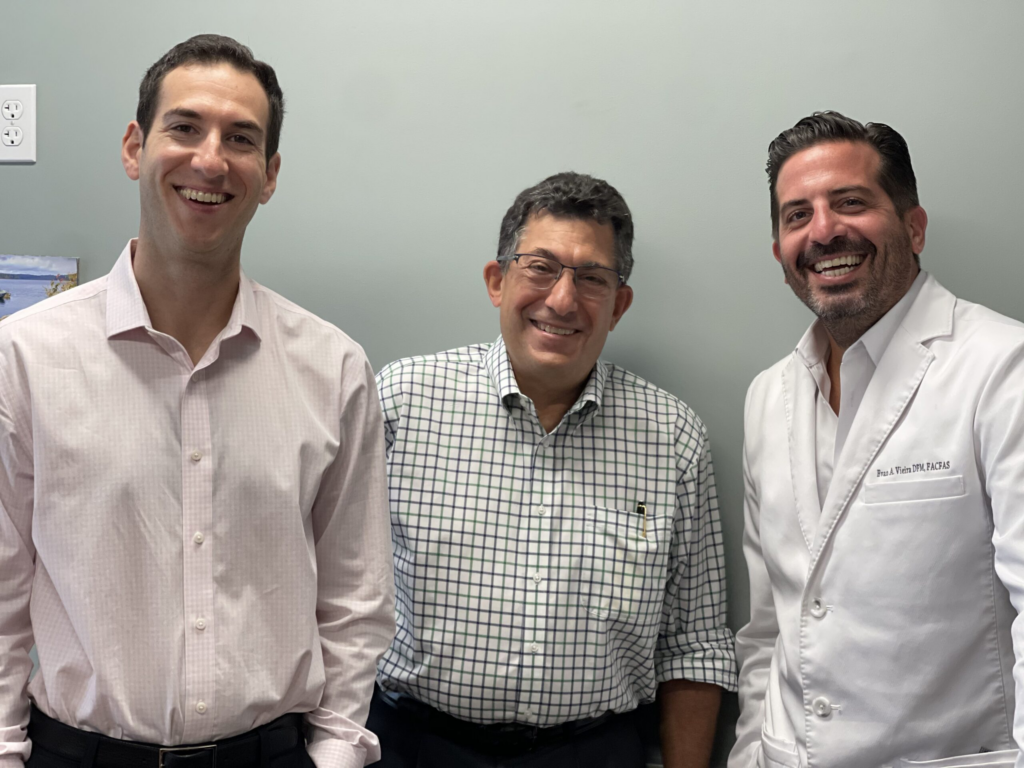 Welcome to Advanced Footcare – Your Friendly Podiatry Spot in Queens, NY!
We're all about keeping your feet happy and healthy here at Advanced Footcare. Our goal? To make sure you're stepping through life comfortably and without any aches or pains. So, whether you're a local in Long Island City or just passing through, you're in good hands.
Why Entrust Advance Footcare with Your Foot Health?
Unrivaled Expertise:

Our distinguished team of

Queens-based podiatrists

possesses extensive expertise and a profound understanding of the complexities inherent to foot and ankle conditions. We bring years of experience and a commitment to excellence to every patient interaction.

Patient-Centered Approach:

Our approach is rooted in patient-centered care. We acknowledge that every patient is unique, and we take the time to attentively listen to your concerns. Our treatment plans are meticulously tailored to address your individual needs and aspirations.

Comprehensive Podiatric Services:

Our comprehensive array of services spans from precise foot and ankle pain management to intricate surgical interventions. Regardless of the nature or complexity of your condition, we offer a comprehensive spectrum of solutions to provide you with the relief you seek.

Strategic Location:

Conveniently situated in Queens, our practice ensures that

Long Island City residents

can access exceptional podiatric care with ease. Bid farewell to arduous commutes and embrace the convenience of having expert podiatry in your local vicinity.
Ready to kickstart your journey to happier, healthier feet? Go ahead and schedule an appointment with Advanced Footcare today. Let's work together to make sure you're walking through life with a smile!
How to Make an Appointment
Booking an appointment with Advanced Footcare is a breeze, and we offer multiple convenient options to suit your needs.
Online Scheduling: Visit our website and use our user-friendly online booking system to schedule an appointment at any time that suits you. It's quick, easy, and available 24/7.

Give Us a Call: Prefer the personal touch? Feel free to reach out to our friendly staff during office hours. They'll be more than happy to assist you in scheduling an appointment that fits your schedule.
Your Foot Health Matters
Your foot health is essential, and we're committed to making the process of seeking podiatry care in Queens as convenient as possible. Whether you're ready to schedule an appointment, have questions about insurance, or need assistance with any aspect of foot or ankle care, we're here to help. Don't hesitate to reach out – we look forward to serving you at Advanced Footcare.
Among the services we provide to the Long Island City community are the following:
It is our pleasure to serve our patients as one of Long Island City's top-rated podiatry offices. Whatever your foot needs may be, you can always count on our exceptional foot care team to take care of them. Bunions, hammertoes, heel pain, plantar fasciitis, corns, calluses, ingrown toenails, fungal toenails, sports injuries, flat feet, high arched feet, neuromas, diabetic issues, gout, children's foot deformities, warts, in-toe gait, out-toe gait, pigeon toes, and many others are among the conditions we treat.
*Please do not submit any Protected Health Information (PHI).