Foot Doctors Serving Oyster Bay, NY
Foot Doctors Serving Oyster Bay, NY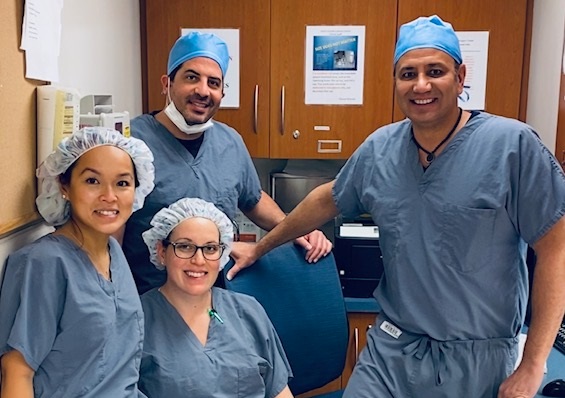 Advanced Podiatry in Oyster Bay has grown to become one of the largest podiatry practices in the area. Our site provides information about podiatry, foot care, foot and ankle ailments, new treatments, modalities, and exercise. Our podiatric offices utilize the latest technology and equipment to provide our patients with the best care possible. On-site services include:
Digital X-rays.

Laser treatment.

Pulse activation therapy.

Ultrasound.

Digital scanning for orthotics.

Microvas therapy. 
Furthermore, our podiatrists in Oyster Bay have performed over 5,000 podiatric procedures, so you can rest assured that you will receive the best care.

Our Foot Care Philosophy


Our team of licensed and board-certified podiatrists in Oyster Bay, NY, is committed to providing our patients with the information they need to make informed decisions. Educating each patient and establishing the highest quality treatment program is our goal. Bunions, sports injuries, ingrown toenails, and toenail fungus are among the conditions we treat. We also provide urgent foot care at our clinic, so please do not hesitate to contact us. We are usually able to schedule you with one of our best doctors the same day you call.
Please contact us via our website's Contact Us or Appointment Request pages to schedule your appointment.
Among the services we provide in Oyster Bay are the following:
It is our pleasure to serve our patients as one of Oyster Bay's top-rated podiatry offices. Whatever your foot needs may be, you can always count on our exceptional foot care team to take care of them. Bunions, hammertoes, heel pain, plantar fasciitis, corns, calluses, ingrown toenails, fungal toenails, sports injuries, flat feet, high arched feet, neuromas, diabetic issues, gout, children's foot deformities, warts, in-toe gait, out-toe gait, pigeon toes, and many others are among the conditions we treat.
*Please do not submit any Protected Health Information (PHI).