Lenny Nguyen, DPM, AACFAS, FACPM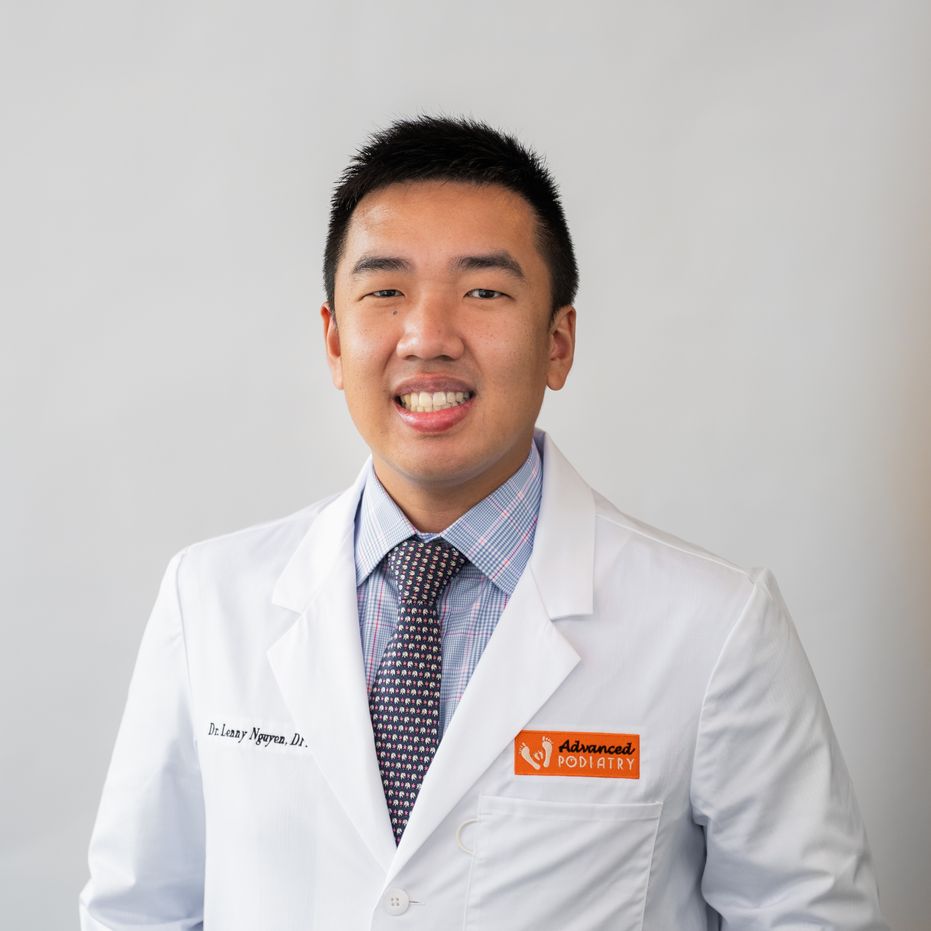 Lenny Nguyen
DPM, AACFAS, FACPM
BS Biology at Lafayette College, New York College of Podiatric Medicine
NYU Langone Hospital Long Island
NYU Zeckendorf Ambulatory Surgery Center
Day-op Surgery Center
Board certified in Podiatric Medicine

Board qualified in Podiatric Surgery
Podiatrist in Mineola, NY and Williston Park, NY
As an avid sports fan and former soccer player, Dr. Lenny Nguyen understands the importance of foot and ankle health. He is passionate about providing exceptional and comprehensive care to each of his patients.
Dr. Lenny Nguyen graduated from Lafayette College with a Bachelor's degree in Biology and earned his medical degree from New York College of Podiatric Medicine. He went on to complete a three-year surgical residency at NYU Langone Hospitals, where he was Chief Resident in his senior year. During his residency, Dr. Nguyen had the privilege of working with the top Podiatric and Orthopedic surgeons in the country. He received in-depth training in all aspects of podiatric surgery, in addition to effective conservative treatments for foot and ankle conditions.
Dr. Nguyen and his wife live in Nassau County. In his free time, Dr. Nguyen enjoys traveling and exploring new restaurants.