Emergency Medical Technicians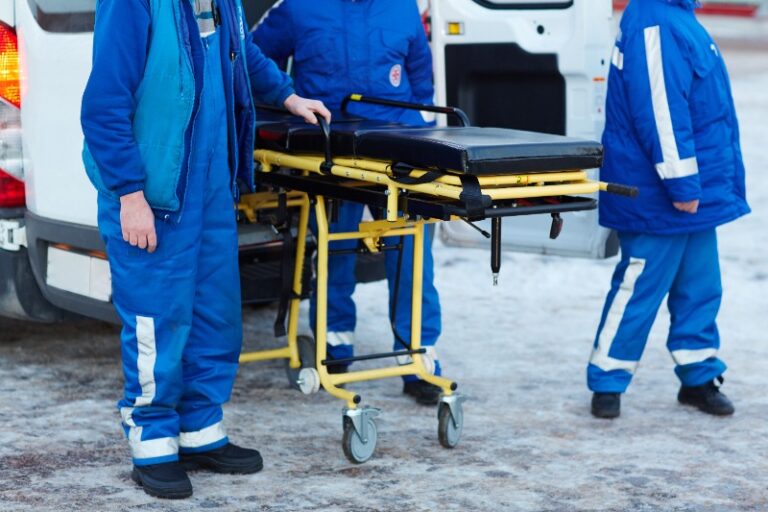 We are fully aware of the important contributions made by the paramedic and ambulance community to healthcare. These altruistic people's lower extremities suffer greatly from the hectic, high-stress activities required to stabilize, assess, and treat situations correctly.
Footcare for EMTs
Our objective at Advanced Foot Care is to prevent overuse injuries and chronic pain from interfering with hardworking and life-saving emergency medical personnel from executing their duties.
With the convenience of multiple locations around Long Island and Queens, we are always within reach if you have any issues. Same-day appointments are also available.
EMT Patient Persona
Terence M. – 68 yo male
Insurance: Empire BCBS
Location: Forrest Hills, NY
Terence is a diabetic patient who works as a chef at the local hospital. He has been a patient for ten years and never misses his routine foot care appointments every nine weeks. He at one point developed a foot ulceration and was successfully treated in our office and did not have to go to a wound care center.
Advanced Foot Care offers foot and ankle-related sports medicine for adults and kids with injuries, in-and-out gait, flat feet, high-arched feet, and heel pain. Our vast resources allow us to properly diagnose and treat your problems effectively the first time.
PinPoint Foot Laser for Toenail Fungus
Our offices in Manhasset, Huntington, Coram, Woodbury, Mineola, Williston Park, Maspeth and Ronkonkoma, New York, are among the first in the New England region to be certified providers of the Inpulse Patholase Pinpointe Laser for the treatment of toenail fungus. You can reach us any time of day or night using our Appointment Request Form.
Prevention is Key
Taking good foot care and preventative measures is especially important, and even more so for diabetics. There are diabetic shoes available, aggressive diabetic foot infection treatment and limb preservation.
*Please do not submit any Protected Health Information (PHI).