A pediatric deformity is an abnormality of the shape or structure of a child's foot.
Pediatric Deformities can be caused by many factors, such as genetics, positional or structural issues, or injury to the foot.
Pediatric deformities can affect many body parts and may be present from birth or develop as the child grows. Some pediatric deformities may not be noticeable until adulthood, while others become more pronounced with age. Pediatric deformities are usually diagnosed by a pediatrician or orthopedic surgeon.
Support Developmental Needs
The ultimate goal for many children with pediatric deformities is to achieve a functional and aesthetically pleasing foot. Depending on the condition, we can formulate a treatment plan that is best for your child.  We often work directly with the child's pediatrician to coordinate the best possible care. 
Provide Relief
Children with a pediatric deformity often experience pain and discomfort in their feet due to changes in how they walk or stand.  Bracing, therapy and injections are just a few of the many options available for treatment.  Every child is unique and has different needs and challenges.  We pride ourselves on taking the time and effort to see the whole picture and create a plan that works for both the parents and children. 
Ensure Safety
Children with a pediatric deformity are at an increased risk of injury because of the instability in their feet.
Advanced Foot Care Can Help
At Advanced Foot Care we offer top-notch pediatric deformity care for your child. With decades of experience, our physicians will help diagnose and treat any foot and ankle-related issues you and your family may have.  Our doctors are parents too and are always sensitive to the particular needs of children.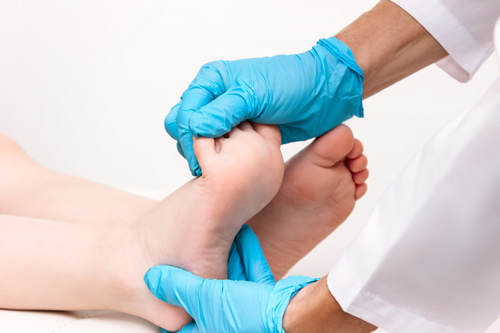 *Please do not submit any Protected Health Information (PHI).