Foot Doctors Serving East Meadow, NY
Foot Doctors Serving East Meadow, NY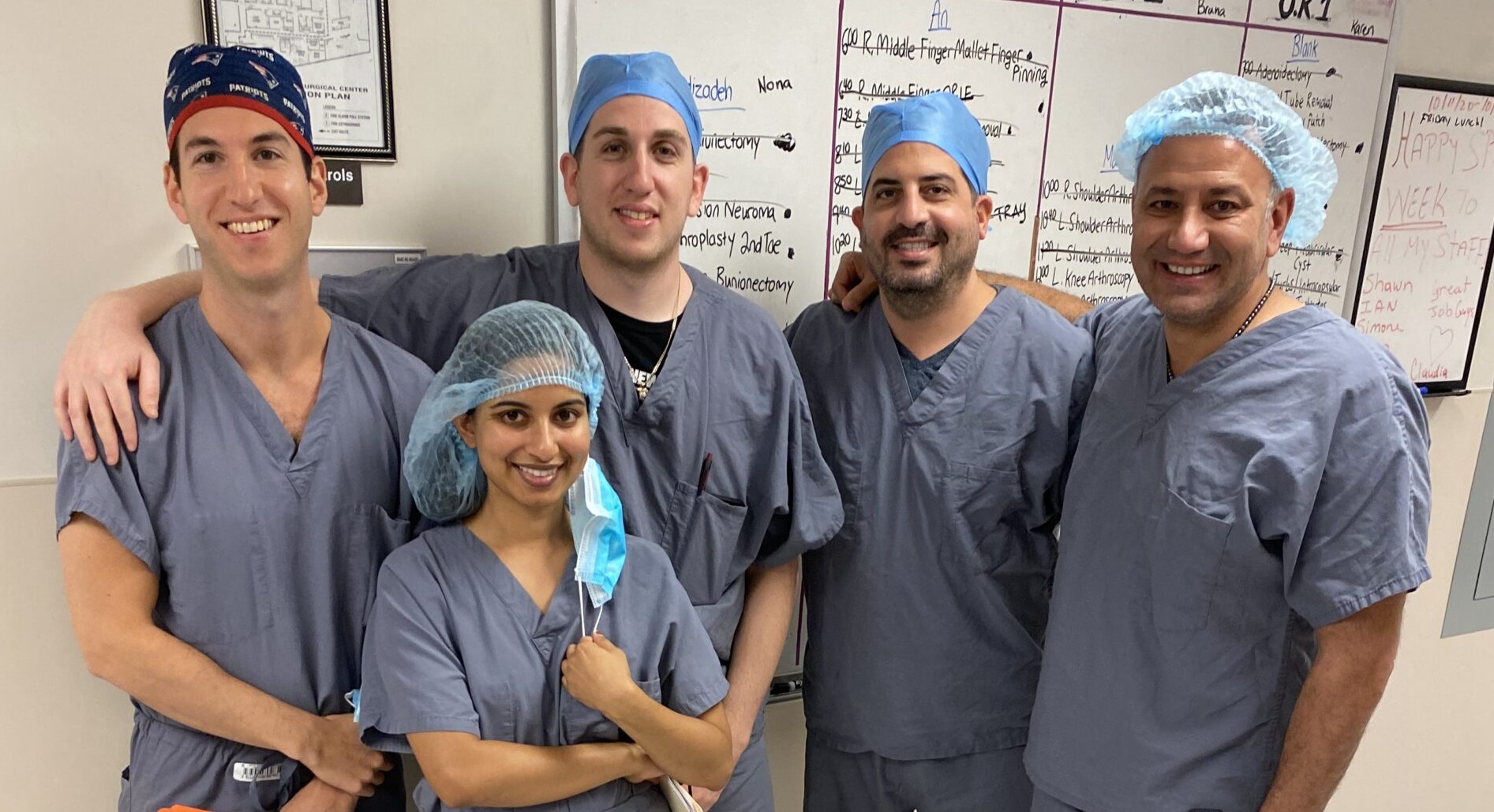 Welcome to Advanced Footcare, the premier destination for exceptional podiatry care in Manhasset, NY, just a short trip away from the vibrant community of East Meadow. Get ready to experience a new level of foot care that will keep you on your toes and stepping confidently toward a pain-free and active lifestyle!
At Advanced Footcare, we are passionate about providing top-quality care for your feet. Our team of highly skilled and experienced podiatrists is dedicated to delivering personalized and comprehensive treatments tailored to your individual needs. We understand that healthy feet are the foundation of a happy and fulfilling life, and we're here to help you achieve just that.
We offer a wide range of specialized foot care services designed to address a variety of conditions and concerns.
When you choose Advanced Footcare, you're not just selecting a podiatry office – you're joining a community of individuals who prioritize their foot health and well-being. Our welcoming and friendly environment will make you feel right at home as we work together to achieve your foot health goals.
Located conveniently in Manhasset, our state-of-the-art office is just a short drive away from East Meadow. We've made accessibility a priority with ample parking and a commitment to providing a stress-free experience from the moment you walk through our doors.
So why wait? Take the first step towards healthier and happier feet by scheduling an appointment today. Give us a call or use our convenient online appointment request form. We can't wait to welcome you to Advanced Footcare, where exceptional care and a brighter future for your feet await!

Among the services we provide to the East Meadow community are the following:
It is our pleasure to serve our patients as one of East Meadow's top-rated podiatry offices. Whatever your foot needs may be, you can always count on our exceptional foot care team to take care of them. Bunions, hammertoes, heel pain, plantar fasciitis, corns, calluses, ingrown toenails, fungal toenails, sports injuries, flat feet, high arched feet, neuromas, diabetic issues, gout, children's foot deformities, warts, in-toe gait, out-toe gait, pigeon toes, and many others are among the conditions we treat.
*Please do not submit any Protected Health Information (PHI).