Foot Doctors Serving Elmhurst, NY
Foot Doctors Serving Elmhurst, NY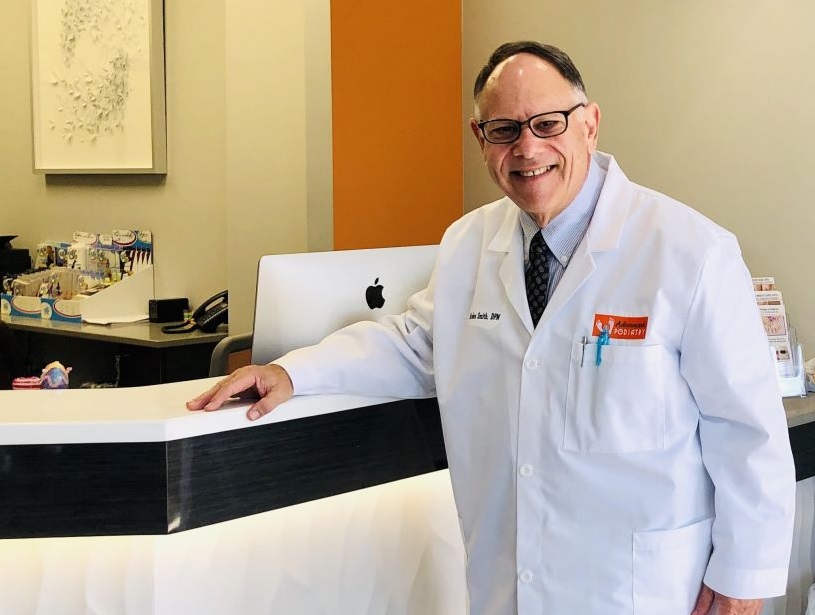 We're Advanced Footcare, the podiatry practice you can trust in Elmhurst and surrounding areas. Providing superior foot and ankle care to our local community is an important part of our commitment to overall wellbeing.
Our services span the full spectrum of foot and ankle health. We know that no two feet are the same, so we offer personalized treatment plans tailored to meet your unique needs. Our team of highly experienced doctors specialize in a range of podiatric conditions and treatments, including:
Bunions & Hammertoes

: These common foot deformities can cause significant discomfort, but our team is well equipped to provide relief and correction.

Heel Pain

: Whether it's plantar fasciitis or another source of discomfort, we'll diagnose and treat your heel pain to get you back on your feet.

Toenail Fungus

: This can be a stubborn problem to solve, but with our advanced treatment options, we're up to the challenge.

Sprains & Foot Injuries

: Whether you've rolled an ankle or sustained another type of foot injury, we offer comprehensive treatment to help you recover fully and quickly.
We know that visiting a doctor's office can sometimes be stressful, so we strive to make your experience as comfortable and convenient as possible. Our office is located in Maspeth, just a short trip from Elmhurst, making it easy for you to access top-tier podiatric care close to home.
Foot pain shouldn't hold you back from living your best life. So why wait? Take a step towards better foot health with Advanced Footcare. Schedule your appointment today and experience the difference that personalized, comprehensive foot care can make. We look forward to serving you!
Among the services we provide to the Elmhurst community are the following:
It is our pleasure to serve our patients as one of Elmhurst's top-rated podiatry offices. Whatever your foot needs may be, you can always count on our exceptional foot care team to take care of them. Bunions, hammertoes, heel pain, plantar fasciitis, corns, calluses, ingrown toenails, fungal toenails, sports injuries, flat feet, high arched feet, neuromas, diabetic issues, gout, children's foot deformities, warts, in-toe gait, out-toe gait, pigeon toes, and many others are among the conditions we treat.
*Please do not submit any Protected Health Information (PHI).