Foot Doctors Serving Great Neck, NY
Foot Doctors Serving Great Neck, NY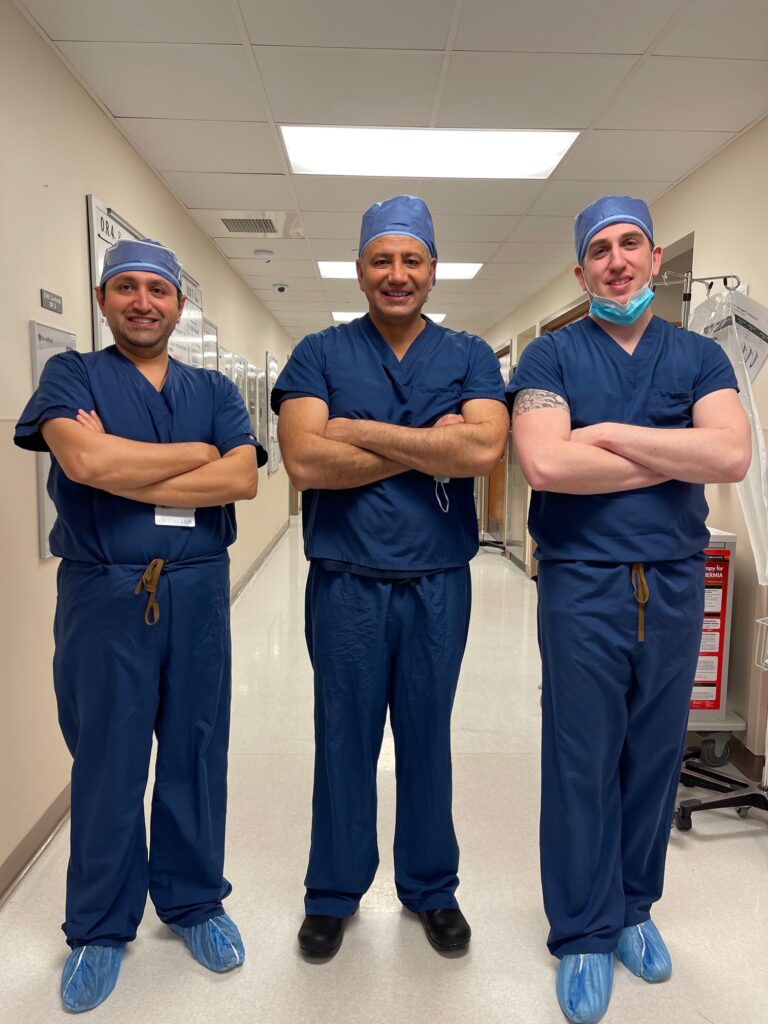 At Advanced Podiatry, we understand that your feet and ankles play a vital role in your overall health and well-being. Foot and ankle pain can be debilitating and have a significant impact on your daily life. That's why we're dedicated to providing you with the highest level of care to help you maintain optimal foot health.
Our experienced team of podiatrists serving Great Neck, New York residents offers a comprehensive range of services to address all of your foot and ankle concerns. We specialize in sports medicine and can help you recover from sports-related injuries such as sprains, strains, stress fractures, and plantar fasciitis. We also offer advanced surgical procedures to treat conditions like bunions, hammertoes, and heel pain. Additionally, we are skilled in diabetic foot care and can provide regular foot exams and treatment of diabetic foot ulcers.
In addition to the services mentioned earlier, we offer many other services to help you maintain healthy feet and ankles. Here are some additional services we offer to our Great Neck clients at Advanced Podiatry:
Ingrown toenail treatment: Ingrown toenails can be painful and lead to infection. Our team can provide prompt and effective treatment to relieve your discomfort and prevent further complications.
Wound care: Foot and ankle wounds can be slow to heal, especially in patients with diabetes. Our team is skilled in wound care and can provide specialized treatment to promote healing and prevent infection.
Fungal nail treatment: Fungal infections of the nails can be unsightly and uncomfortable. We offer several treatment options, including prescription medication and laser therapy, to help clear up fungal nail infections.
Heel pain treatment: Heel pain can be caused by a variety of factors, including plantar fasciitis, heel spurs, and Achilles tendonitis. We can provide a thorough evaluation and develop a customized treatment plan to help alleviate your pain.
Foot and ankle physical therapy: Physical therapy can be an effective treatment for many foot and ankle conditions, including sports injuries and post-surgical rehabilitation. We offer personalized physical therapy programs to help you regain strength, flexibility, and mobility.
We understand that each patient is unique and has different needs when it comes to foot and ankle care. That's why we take a personalized approach to treatment. We'll take the time to listen to your concerns and evaluate your condition before developing a customized treatment plan that suits your individual needs.
Our team of podiatrists is committed to staying up-to-date with the latest advancements in podiatric care. We regularly attend conferences and seminars, as well as conduct our own research to ensure we are offering the most effective and innovative treatments available.
At Advanced Podiatry, we prioritize your comfort and convenience. Our state-of-the-art facility is designed to create a relaxing and comfortable environment for you, and we offer convenient appointment scheduling and easy communication options, including an online patient portal. We believe that our commitment to personalized care, the latest advancements in podiatric care, patient comfort and convenience, and community involvement make us the premier choice for foot and ankle care in Great Neck, NY, and beyond. Contact us today to schedule an appointment and start your journey towards healthier feet!
Among the services we provide in Great Neck are the following:
It is our pleasure to serve our patients as one of Great Neck's top-rated podiatry offices. Whatever your foot needs may be, you can always count on our exceptional foot care team to take care of them. Bunions, hammertoes, heel pain, plantar fasciitis, corns, calluses, ingrown toenails, fungal toenails, sports injuries, flat feet, high arched feet, neuromas, diabetic issues, gout, children's foot deformities, warts, in-toe gait, out-toe gait, pigeon toes, and many others are among the conditions we treat.
*Please do not submit any Protected Health Information (PHI).