Foot Doctors Serving Hicksville, NY
Foot Doctors Serving Hicksville, NY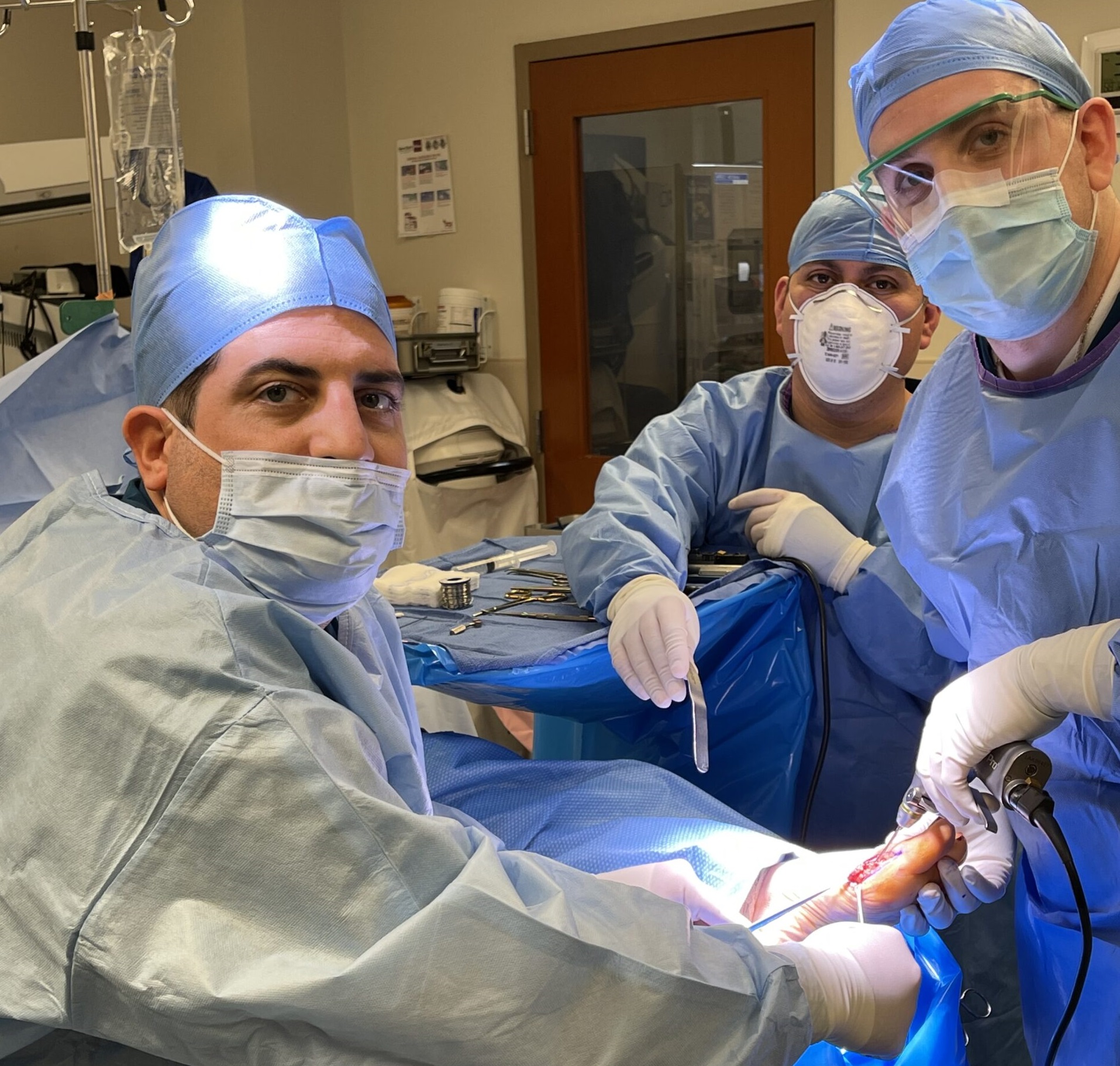 Welcome to Advance Footcare – Where Your Foot Health Takes Center Stage!
Discover a world of exceptional footcare in Woodbury, NY, just a stone's throw away from the vibrant community of Hicksville. At Advance Footcare, we take your foot health seriously and are committed to providing the highest standard of care. From relieving pain to enhancing performance, we're here to help your feet find their rhythm.
Why choose us? Here are the key reasons why our patients trust us with their footcare needs:
Efficient Appointments: We understand that your time is valuable. That's why we offer same-day appointments Monday through Friday for those who request appointments by 3 PM. Please note that same-day appointments are subject to availability and exclude national holidays.

Advanced Technology: Our modern facility in Woodbury, NY, is equipped with cutting-edge technology and diagnostic tools. This allows our skilled team to accurately assess your condition and develop customized treatment plans that address your unique needs.

Expert Podiatrists: Our team of experienced and knowledgeable podiatrists is dedicated to delivering top-quality care. We prioritize staying up-to-date with the latest advancements in footcare to provide you with the best treatment options available.

Comprehensive Services: From routine check-ups to specialized treatments, we offer a comprehensive range of services to cater to your foot and ankle needs. Whether you require diabetic foot care, orthotics, sports injury treatment, or surgical interventions, our skilled team has the expertise to provide effective solutions.

Convenient Location: Our office in Woodbury, NY, is conveniently located for residents of Hicksville and the surrounding areas. We strive to make your visit as convenient as possible, ensuring easy access to the care you need.
Your foot health is our priority at Advance Footcare. Take the first step towards improved foot wellness by scheduling an appointment with our dedicated team. We look forward to serving you and providing the professional care your feet deserve.

Remember, with Advance Footcare, you're in capable hands, dedicated to guiding your feet towards better health.
Among the services we provide to the Hicksville community are the following:
It is our pleasure to serve our patients as one of Hicksville's top-rated podiatry offices. Whatever your foot needs may be, you can always count on our exceptional foot care team to take care of them. Bunions, hammertoes, heel pain, plantar fasciitis, corns, calluses, ingrown toenails, fungal toenails, sports injuries, flat feet, high arched feet, neuromas, diabetic issues, gout, children's foot deformities, warts, in-toe gait, out-toe gait, pigeon toes, and many others are among the conditions we treat.
*Please do not submit any Protected Health Information (PHI).