Foot Doctors Serving Port Washington, NY
Foot Doctors Serving Port Washington, NY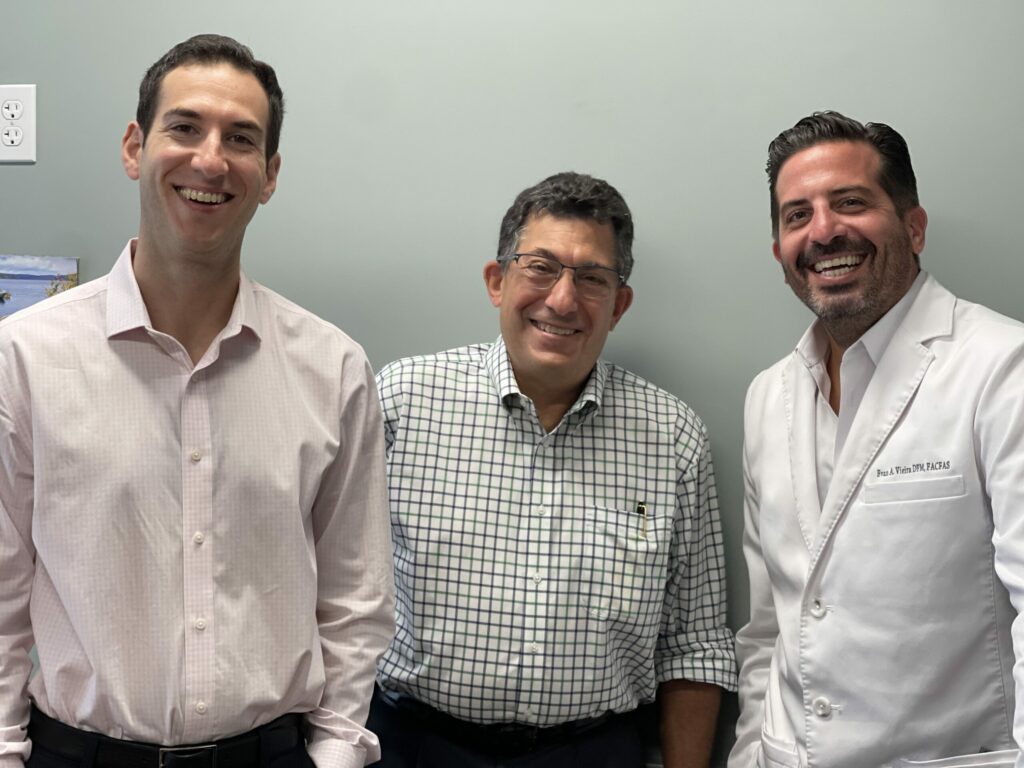 Welcome to Advanced Footcare, your neighborhood ally in podiatric health, conveniently located in Manhasset, NY. If you're residing in Port Washington, we're just a short drive away, standing by to offer you the highest standard of foot and ankle care in a friendly, inviting atmosphere. We're founded on the belief that everyone deserves to live free of foot discomfort, and we're devoted to helping you stride confidently toward improved foot health.
When you choose us, you're not just selecting a podiatry office – you're choosing a community of healthcare professionals who genuinely care about your well-being. Our office, located conveniently in Manhasset, is fully equipped with state-of-the-art facilities and modern technology, providing you with an unparalleled level of care right in your neighborhood.
At Advanced Footcare-Manhasset, our team of board-certified podiatrists has earned a stellar reputation for their expertise, precision, and commitment to patient-centric care. Our professionals have years of experience in diagnosing, managing, and treating various foot and ankle conditions, bringing you a comprehensive range of services designed to cater to your unique needs.
Our extensive range of services includes diabetic foot care, sports medicine, pediatric foot care, surgical interventions, and custom orthotics. Each service is designed to address specific conditions and issues, ensuring that you receive the right care at the right time. We believe that foot health is integral to overall health. We understand the importance of getting you back on your feet, whether it's for an athletic event, a social gathering, or simply going about your daily activities without pain.
Don't let foot or ankle discomfort keep you from enjoying the activities you love. If you're in Port Washington and are looking for exceptional podiatric care, make the short trip to our Manhasset office. We're committed to helping you live your life free of foot pain. So, take a step towards better foot health with Advanced Footcare today. Your feet will thank you!
Give us a call today to schedule your appointment and take the first step towards comprehensive foot care. We look forward to serving you and providing the best podiatry care you deserve.
Among the services we provide to the Port Washington community are the following:
It is our pleasure to serve our patients as one of Port Washington's top-rated podiatry offices. Whatever your foot needs may be, you can always count on our exceptional foot care team to take care of them. Bunions, hammertoes, heel pain, plantar fasciitis, corns, calluses, ingrown toenails, fungal toenails, sports injuries, flat feet, high arched feet, neuromas, diabetic issues, gout, children's foot deformities, warts, in-toe gait, out-toe gait, pigeon toes, and many others are among the conditions we treat.
*Please do not submit any Protected Health Information (PHI).