Foot Doctors Serving Rego Park, NY
Foot Doctors Serving Rego Park, NY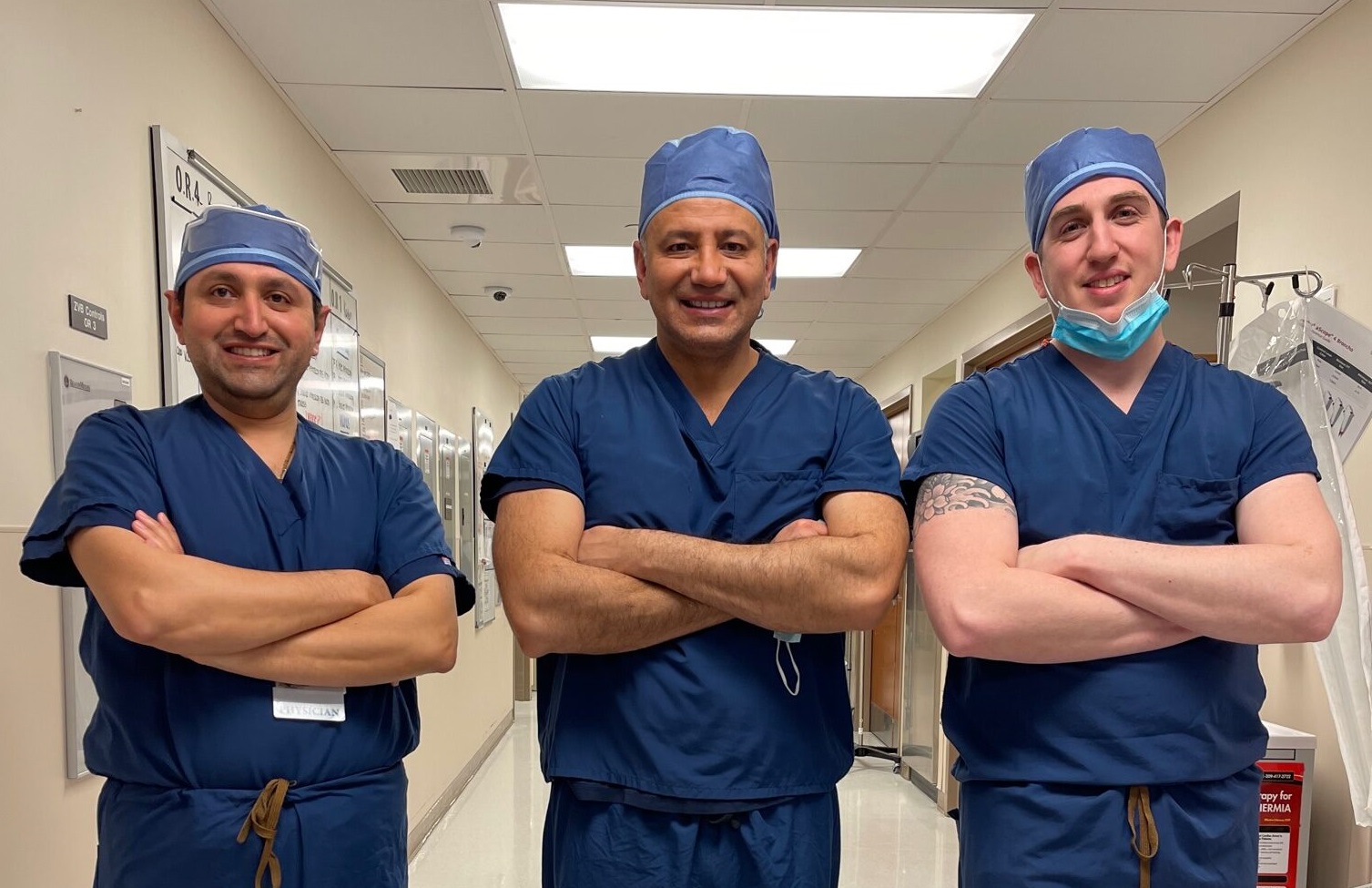 Experience the ultimate in podiatry care at Advanced Footcare, conveniently located in Maspeth and ready to serve the residents of neighboring Rego Park. Our dedicated team is excited to welcome you to our state-of-the-art facility, where your foot health is our top priority. With our comprehensive range of services and cutting-edge treatments, we are committed to providing you with the highest level of care, ensuring that you can walk, run, and live your life to the fullest, free from foot pain and discomfort.
At Advanced Footcare, we understand the impact that foot pain and discomfort can have on your daily life. That's why our experienced team of podiatrists is dedicated to providing personalized care and tailored treatment plans to address your specific needs. We are committed to helping you find relief and regain your mobility.
Our facilities offer a range of advanced services and state-of-the-art equipment, including:
X-Rays on Premises: Our on-site X-ray capabilities allow for quick and accurate diagnostic imaging, ensuring efficient and precise assessments.
Physical Therapy Modalities: We offer various physical therapy modalities to complement your treatment plan, helping you recover faster and improve your foot function.
Shockwave Therapy for Heel Pain: Say goodbye to stubborn heel pain! Our specialized shockwave therapy is a non-surgical treatment option that can effectively alleviate discomfort caused by heel pain.
On-Site Laser Surgery: Our facility is equipped with advanced laser technology, enabling us to perform precise and efficient surgeries on-site when necessary.
Computerized/Electronic Impressions for Orthotics: We utilize cutting-edge technology to create custom orthotics with computerized and electronic impressions. This ensures a perfect fit and optimal support for your feet.
At Advanced Footcare, we understand the importance of timely care. That's why we offer same-day appointments, Monday through Friday, for appointments requested by 3 PM (excluding national holidays). We value your time and strive to provide convenient and efficient service.
Don't let foot pain hold you back any longer! Take the first step towards healthier feet by scheduling an appointment with us today. Our friendly and knowledgeable team is ready to assist you and provide the exceptional care you deserve.
Contact us or visit our website to request an appointment or learn more about our services. Experience the Advanced Footcare difference, and let us help you walk with comfort and confidence once again.
Among the services we provide to the Rego Park community are the following:
It is our pleasure to serve our patients as one of Rego Park's top-rated podiatry offices. Whatever your foot needs may be, you can always count on our exceptional foot care team to take care of them. Bunions, hammertoes, heel pain, plantar fasciitis, corns, calluses, ingrown toenails, fungal toenails, sports injuries, flat feet, high arched feet, neuromas, diabetic issues, gout, children's foot deformities, warts, in-toe gait, out-toe gait, pigeon toes, and many others are among the conditions we treat.
*Please do not submit any Protected Health Information (PHI).