Foot Doctors Serving Roslyn, NY
Foot Doctors Serving Roslyn, NY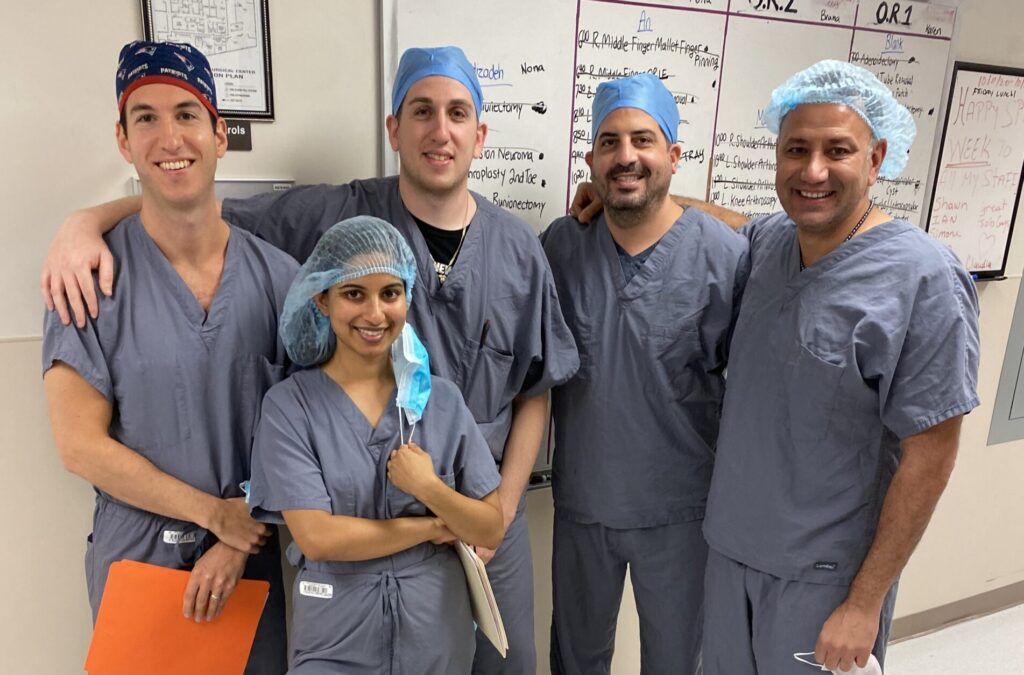 Welcome to Advanced Footcare, where your feet are our top priority. Our Manhasset and Mineola offices serve Roslyn, Roslyn Estates, and Roslyn Heights with leading-edge podiatric care.
We are your local experts in foot and ankle care. Our team of board-certified podiatrists combines years of expertise with the latest technology to provide you with exceptional treatment for any foot-related condition.
At Advanced Footcare, we understand that feet are the foundation of your mobility. If you're suffering from any foot or ankle discomfort, we strive to return you to full activity as quickly and safely as possible. Our services are designed to manage, treat, and prevent foot and ankle disorders, helping you maintain a healthy and active lifestyle.
We offer comprehensive services to address all your foot care needs:
Diabetic Footcare: We provide comprehensive diabetic footcare to protect your feet from complications related to diabetes. Our team can help with preventive care, as well as treating wounds and infections, with a key focus on educating you about the importance of regular foot inspections and proper footwear.
Sports Medicine: As sports enthusiasts, we understand the strain that physical activity can put on your feet and ankles. Our experts will work with you to treat sports-related injuries, from stress fractures to sprains, and provide recommendations on how to avoid future injuries.
Pediatric Footcare: We specialize in the podiatric needs of children, from common issues like flat feet and ingrown toenails to more complex conditions.
Surgical Interventions: Our board-certified surgeons are skilled in various procedures, from minimally invasive to more complex surgeries, to provide you with the best outcome.
Custom Orthotics: We design personalized orthotics that correct structural issues, relieve discomfort, and improve your overall foot function.
If you live in Roslyn, Roslyn Estates, or Roslyn Heights, choosing Advanced Footcare is a step in the right direction. Here's why:
Local Service: As a local service, we deeply understand and care about our community. We're not just healthcare providers, we're your neighbors.

Expertise and Innovation: We're committed to staying on the cutting edge of podiatric research and techniques. You can trust that you're receiving the most advanced care available.

Patient-Centered Care: At Advanced Footcare, we believe in the importance of listening and responding to your concerns. We work with you to develop an individualized treatment plan that fits your lifestyle.

Comprehensive Services: From routine checkups to surgical interventions, we provide a wide range of foot care services under one roof. This means you receive consistent, coordinated care.
Don't let foot pain slow you down. At Advanced Footcare, we're here to help you put your best foot forward. Schedule your appointment today!
Among the services we provide to the Roslyn community are the following:
It is our pleasure to serve our patients as one of Roslyn's top-rated podiatry offices. Whatever your foot needs may be, you can always count on our exceptional foot care team to take care of them. Bunions, hammertoes, heel pain, plantar fasciitis, corns, calluses, ingrown toenails, fungal toenails, sports injuries, flat feet, high arched feet, neuromas, diabetic issues, gout, children's foot deformities, warts, in-toe gait, out-toe gait, pigeon toes, and many others are among the conditions we treat.
*Please do not submit any Protected Health Information (PHI).