Foot Doctors Serving Sunnyside , NY
Foot Doctors Serving Sunnyside, NY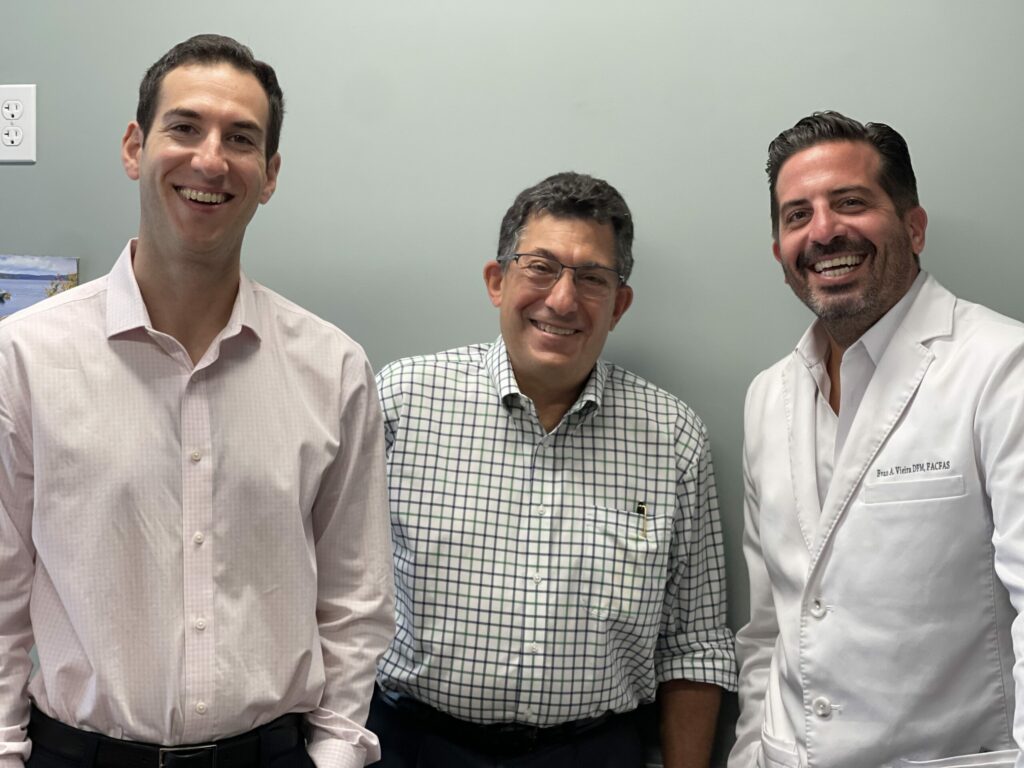 Your Trusted Foot Care Specialists in Queens, NY

Welcome to Advanced Foot Care – Your Neighborhood Podiatrists in Queens, NY! We're dedicated to keeping your feet healthy so you can step through life pain-free. If you're in Sunnyside, and seeking expert podiatric care, you've come to the right place.

Why Choose Us: At Advanced Foot Care, we understand the unique needs of Sunnyside residents. With our years of experience and state-of-the-art facility, we're here to provide you with top-notch foot care services right in your neighborhood.

Our Services: Explore a wide range of services tailored to address all your foot health needs:
Comprehensive Foot Exams:

Our experienced podiatrists will assess your feet to diagnose and treat any conditions.

Custom Orthotics:

Get fitted for personalized orthotics to support your unique foot structure and alleviate discomfort.

Foot and Ankle Surgery:

When necessary, trust our skilled surgeons for minimally invasive and effective surgical solutions.

Diabetic Foot Care:

We specialize in diabetic foot care to prevent complications and ensure your long-term well-being.

Ingrown Toenail Treatment:

Quick, painless solutions to relieve the agony of ingrown toenails.
Sunnyside residents trust our foot care expertise for many reasons:
Convenient Location:

Our clinic is easily accessible from Sunnyside, ensuring you receive prompt care.

Experienced Team:

Our dedicated team of podiatrists is highly experienced and compassionate.

Personalized Care:

We understand that each patient is unique, and we tailor our treatments to your specific needs.

Advanced Technology:

We stay up-to-date with the latest advancements in foot care to offer you the best treatment options.
How to Find Us: Visit our Queens location at 70-01 Grand Ave, just a short drive from Sunnyside. Our friendly staff is ready to welcome you and provide the expert foot care you deserve.
Schedule Your Appointment: Don't wait to address your foot health concerns. Schedule an appointment with us today and take the first step towards healthier, pain-free feet. Call (718) 639-0499 or use our online booking system.
Among the services we provide to the Sunnyside community are the following:
It is our pleasure to serve our patients as one of Sunnyside's top-rated podiatry offices. Whatever your foot needs may be, you can always count on our exceptional foot care team to take care of them. Bunions, hammertoes, heel pain, plantar fasciitis, corns, calluses, ingrown toenails, fungal toenails, sports injuries, flat feet, high arched feet, neuromas, diabetic issues, gout, children's foot deformities, warts, in-toe gait, out-toe gait, pigeon toes, and many others are among the conditions we treat.
*Please do not submit any Protected Health Information (PHI).