Foot Doctors Serving Woodside, NY
Foot Doctors Serving Woodside, NY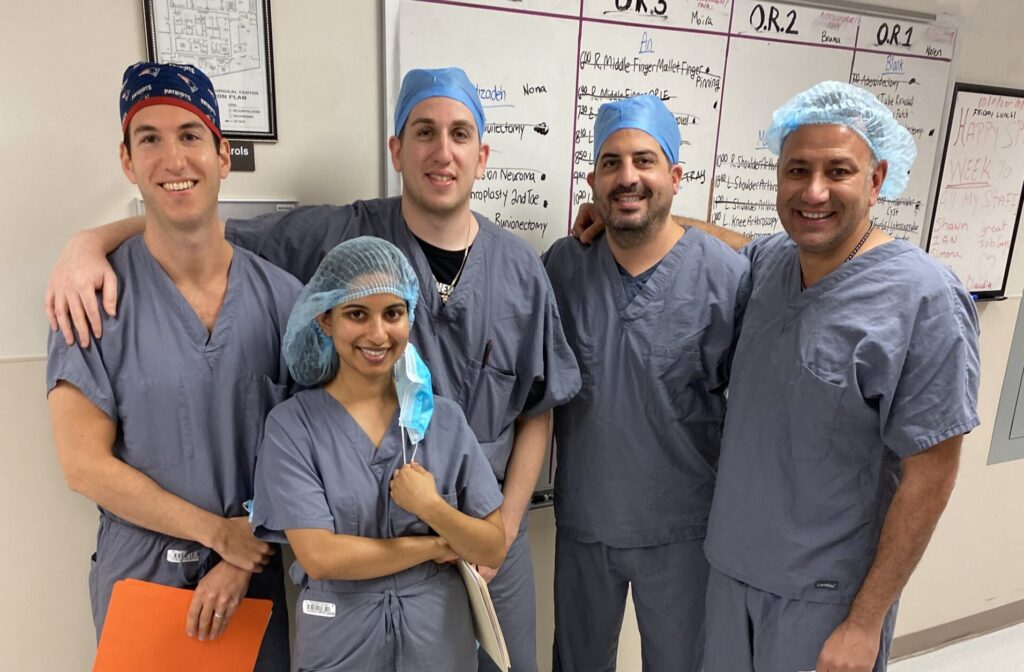 At Advanced Foot Care, we understand that taking care of your feet is essential for maintaining an active, pain-free lifestyle. For our neighbors in Woodside, NY, we're proud to be your trusted foot health experts right here in Queens. With years of experience, a team of dedicated professionals, and a commitment to exceptional patient care, we've become a go-to destination for all your podiatric needs. Whether you're dealing with a specific foot condition, seeking preventive care, or simply looking to enhance your overall well-being, our Queens location is here to serve you.

When you choose Advanced Foot Care in Queens, you benefit from:
Convenient Accessibility

: We understand that traveling for healthcare services can be a hassle. Our Queens location is strategically situated to make it easy for Woodside residents to access top-tier podiatric care. You won't have to journey far to receive the exceptional treatment you deserve.
Experienced Team

: Our team of experienced podiatrists has a deep understanding of the foot health issues commonly faced by individuals in Woodside, NY. From common foot ailments to more complex conditions, we have the knowledge and skills to provide effective solutions.
Personalized Care

: Every patient is unique, and we recognize that. We take the time to listen to your concerns, understand your specific needs, and create a customized treatment plan tailored to you. Our patient-centered approach ensures you receive the care you require and deserve.

Cutting-Edge Technology

: We stay at the forefront of podiatric advancements, incorporating the latest technology and techniques into our practice. This commitment to innovation ensures you receive the most up-to-date and effective treatments available.
Our Comprehensive Range of Services
At Advanced Foot Care in Queens, we offer a wide array of services to address all your foot health needs. Whether you're dealing with a specific issue or seeking preventative care, our team of skilled podiatrists is here to help.

Our services include:
Comprehensive Foot Exams
Fractures and Sprains
Orthotics
Diabetic Foot Care
Ingrown Toenail Treatment and more.
Our commitment to comprehensive care means that you can find all the services you need under one roof right here in Queens. No matter your foot health concern, we have the expertise and technology to provide the highest level of care.

Your foot health is our priority, and we're dedicated to helping Woodside residents lead healthier, more comfortable lives.
Among the services we provide to the Woodside community are the following:
It is our pleasure to serve our patients as one of Woodside's top-rated podiatry offices. Whatever your foot needs may be, you can always count on our exceptional foot care team to take care of them. Bunions, hammertoes, heel pain, plantar fasciitis, corns, calluses, ingrown toenails, fungal toenails, sports injuries, flat feet, high arched feet, neuromas, diabetic issues, gout, children's foot deformities, warts, in-toe gait, out-toe gait, pigeon toes, and many others are among the conditions we treat.
*Please do not submit any Protected Health Information (PHI).