Foot Doctors Serving Middle Village, NY
Foot Doctors Serving Middle Village, NY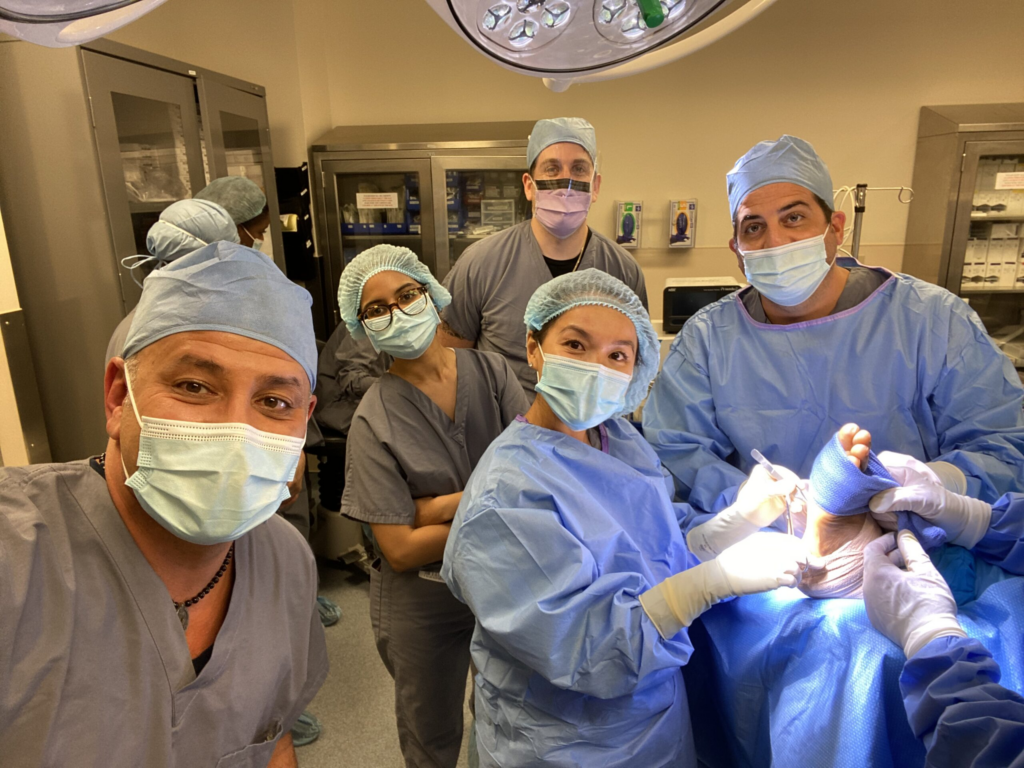 Are you a Middle Village resident seeking expert foot and ankle care right in your neighborhood? Look no further than Advanced Footcare – your local destination for comprehensive podiatric services in Queens, New York.
Why Middle Village Chooses Us Advanced Footcare
Comprehensive Podiatric Solutions

: From routine check-ups to advanced surgical procedures, we offer a wide range of services, ensuring all your foot and ankle concerns are met in one place.

Conveniently Located

: Our clinic is strategically situated in the heart of Queens, providing Middle Village residents with easy access to top-notch podiatric care.

Insurance Accessibility

: We work with multiple insurance providers to make your care affordable and hassle-free. Our team will assist you in navigating insurance complexities.
Our Podiatric Services Include:
Achilles Tendinitis Treatment

: Don't let Achilles tendinitis slow you down. Our team specializes in diagnosing and treating this common condition, helping you regain your mobility and comfort.

Bunions Care:

Bunions can be a source of discomfort and embarrassment. We offer comprehensive care, from conservative treatments to advanced surgical solutions, to address bunions and provide lasting relief.

Hammertoe Treatment:

Hammertoes can be painful and limit your shoe choices. Let us help you straighten out hammertoes and find comfort in your footwear again.

Ankle Sprain Care:

Ankle sprains can happen to anyone. We provide thorough evaluation and treatment to ensure a swift and safe recovery.

Sports Injury Management:

Whether you're a professional athlete or a weekend warrior, our sports injury expertise is here to get you back in the game.

Fungal Toenail Treatment:

Don't let fungal toenails be a source of embarrassment. Our treatments can help you achieve healthier, clearer nails.

Shockwave Therapy:

We utilize the latest technology in shockwave therapy to promote healing and relieve pain associated with various foot and ankle conditions.

Surgical Scar Care:

If you've undergone foot or ankle surgery, we offer expert scar management to ensure minimal scarring and optimal healing.
We Get It—You're One of a Kind, and So Is Your Care
We understand that everyone's foot story is a little different, and that's why we're all about giving you the personalized attention you deserve.
Ready to Begin? Secure Your Appointment Today
If you find yourself in need of exceptional podiatric care in Queens, NY, look no further than Advanced Footcare. Don't hesitate to schedule your appointment now and allow us to assist you in taking your first steps toward better foot health.
At Advanced Footcare, we are fully dedicated to the health and well-being of your feet and ankles, empowering you to move confidently through every aspect of your life.
Among the services we provide to the Middle Village community are the following:
It is our pleasure to serve our patients as one of Middle Village's top-rated podiatry offices. Whatever your foot needs may be, you can always count on our exceptional foot care team to take care of them. Bunions, hammertoes, heel pain, plantar fasciitis, corns, calluses, ingrown toenails, fungal toenails, sports injuries, flat feet, high arched feet, neuromas, diabetic issues, gout, children's foot deformities, warts, in-toe gait, out-toe gait, pigeon toes, and many others are among the conditions we treat.
*Please do not submit any Protected Health Information (PHI).